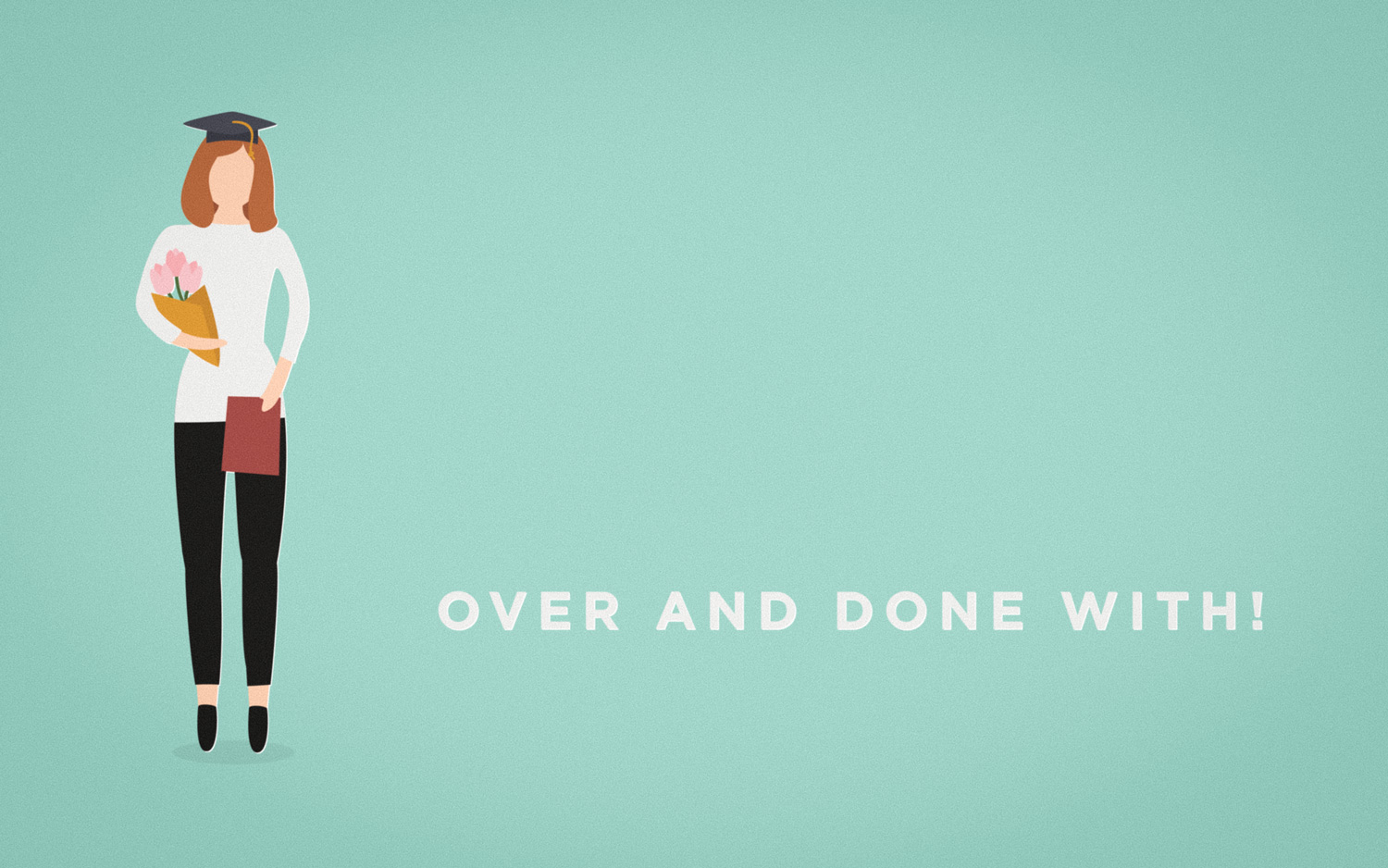 For the past half of the year I've been pretty much a ghost, thanks to college. I must admit, that I thought it would be easier, but I've proved myself wrong every time I set a deadline.
So my "debt" to the Faculty of Social Sciences was 2 final exams and a diploma, that I thought I'd be done with before summer… riiight… well it was a nice plan, I admit.
Well my agony began with the fact that I had to pick a subject for my diploma in less than a week, and I sure as hell didn't want some political subject, because I had it with it during my studying.
You see, after I finished high school I thought it would be wonderful to go study politics. I'm still not sure where this urge came from, but I can't say I feel content with it. Nevertheless, somehow I managed to pass most of the exams in FSS and in the meantime graduate from another college, where I got my Batchelor of Arts diploma.
So before I mentioned agony? Well yes, you see since I was forced to pick a subject, I decided it would be better to pick a subject related to my work – photography. Oh yes, but not just any photography… news photography! Of course I know the practice of photography, but the journalistic aspect and social theory behind it was something else.
During the time I was writing my diploma I mostly had downs and barely any ups. Most of the times I was wondering if I should just give up since I was not fit for it and my mentor wasn't very helpful with that either. Of course it wasn't his fault that he got a student filled with sarcasm and zero knowledge of journalism, heh. Well it all came down the last week, before I had to turn in my diploma when I was sure I'm not going to make it. But at that time my mentor really stepped in and helped me finish it in time.
Besides that I had no idea if I really was able to graduate, since I had one more exam to pass and somehow convince the faculty, to allow me to turn my diploma in, 6 days after the due, because the exam was on September 7th (and the due was on September 1st).
You know how people usually say when there's a will, there's a way? I became a believer! Of course I still have my fair share of cynicism and sarcasm in me, but sometimes it's good to look at the things from optimistic point of view. If you really wish for something and are of course prepared to put a lot of effort in it, you have a fair chance to succeed.
So I won't talk about what a nervous wreck I was on my last exam and even bigger on my diploma presentation. I'm just going to say this – if you somehow come across my diploma… PLEASE DON'T READ IT! I'm not kidding, it really isn't something that I'm proud of and if you are going to read it, please just don't talk about it and let's keep it our dirty little secret.
For me, I must say, that I am just more that ecstatic to be done with social sciences. It sure was a funny ride for a politics student to switch over to creative media and graduate from journalism.
Share post: